Anna Moore, Ph.D.
Professor
Assistant Dean
College of Human Medicine
Michigan State University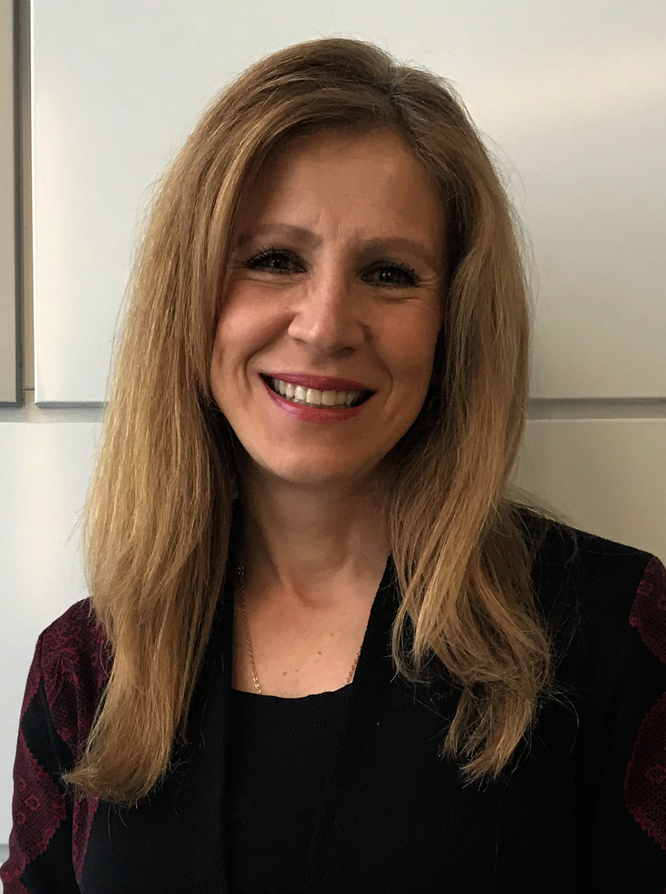 Abstract
Image-guided Precision Nanomedicine for Cancer Therapy
Precision medicine is now at the forefront of cancer treatment. The idea of using patient's biological information could improve and tailor treatment to the patient's individual needs presenting a prime example of personalized medicine. Potential on small non-coding RNAs in that regard is indisputable, considering that one can use this mechanism to silence virtually any gene, with single-nucleotide specificity.  Small interfering RNAs (siRNA) and microRNAs have emerged as regulators of post-transcriptional modification of gene expression and are posed to yield extremely promising candidates for cancer therapy. Molecular imaging can provide vital information about the delivery of RNA-based drugs to the tumor site and assist in evaluating the therapeutic outcome. Nanoparticle carriers for these drugs can serve a dual role as delivery vehicles and imaging reporters due to their innate magnetic properties. This presentation will focus on developing image-guided nucleic acid-based cancer nanotherapies and their application for treating metastatic disease.
Autobiograph
Dr. Anna Moore received her M.S. degree in Chemistry from Moscow State University (Russia) and obtained her Ph.D. degree in Bioorganic Chemistry from the Institute of Biochemistry, Russian Academy of Sciences. She started her research at the Department of Radiology at Massachusetts General Hospital/Harvard Medical School and her career path progressed from a postdoctoral fellow to a full Professor at Harvard. She has recently joined Michigan State University (MSU) the Professor of Radiology and Physiology at the Department of Radiology, College of Human Medicine. She is the Director of Precision Health Program and the Assistant Dean for Precision health at the College of Human Medicine. Dr. Moore's research is aimed at developing molecular imaging theranostic agents for cancer imaging and therapy. Her recent studies on image-guided therapy of metastatic breast cancer showed a unique way to eradicate this devastating disease and will soon enter clinical trials. She is a co-founder of TransCode Therapeutics, a company that is aimed at bringing these therapies into clinic.
Dr. Moore has served as a Member of the Affiliated Faculty of Harvard-MIT Division of Health Sciences and Technology. For her contribution to teaching courses at international meetings she was awarded with the "Outstanding Teacher Award" from the International Society for Magnetic Resonance in Medicine (ISMRM). She was elected twice as a Chair of the Cellular and Molecular Imaging study group at this society. She was awarded a Distinguished Investigator Award from the Academy of Radiology Research in 2014. As one of the major contributors to the field of Molecular Imaging she was elected as a Council Member of the Society for Molecular Imaging and worked toward creation of the World Molecular Imaging Society (WMIS) in 2011. She is a Member of the Board of Trustees and the past Treasurer of WMIS. She is the United States Regional Editor for Molecular Imaging and Biology, the official journal of WMIS. For her relentless service to the Society Dr. Moore was elected as a Fellow of the World Molecular Imaging Society.