Dr. Chanvit Tharathep.
Director of Sena General Hospital,
Director of Provincial Hospital Division,
Director of Health Service System Development Bureau, Senior Advisor in Health Sevice System Development, Ministry of Public Health,Deputy Permanent Secretary, Inspector General Region 8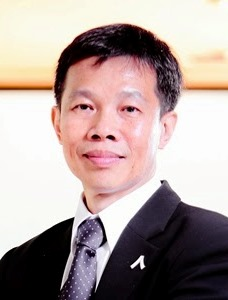 Abstract 
Technology is the major driver of change. Especially so, are the emergence of disruptive technologies which supplant classic health system, replacing it with a new one. Medical practice of the past are being discontinued and replace by a new model of medical practice, one that is personalized, pre-emptive or preventive, predictive and participatory, the 4 Ps of a new era of medicine.  Mobile technologies, robots, big data and artificial intelligence, these are but a few drivers of this rapid change. The classic health system, that now sees itself facing the contemporary challenges of demographic changes, new demands and problems and the ever-increasing technological advances, could never hope to cope in this new dynamic environment. And the result of this inability to adapt would be a slow deterioration of the old system, plagued by uncontrollable cost, poor health outcome and ineffectiveness. To survive and to thrive, the new health care model must acclimatize itself to the new Gen-Y population who will become the main partner of the new health care system. Big data and artificial intelligence in health would open up new opportunities and enable the creation of a system that can provide greater values for better health outcomes and to also reduce all risks. A people focus model will replace the outdated departmental focus model currently employed by hospital information system. And inevitably, the silo-based model of management will soon be a thing of the past. An adaptive surveillance and prevention system driven by disruptive technology would then become the most valuable form under the new health care model. A health provision that will allow providers to stage health care intervention to increase healthy life expectancy, productivity per life span and minimizing the risk of ailments which lead to achieve sustainable development goal. In essence, caring for the healthy, rather than to wait for them to be infirmed.
Autobiograph
MD. Chiengmai University, Fellow of Royal College of Surgeon Thailand, Family Medicine, Preventive Medicine (Public Health)
Academic Award: Resident Paper Award from Chulalongkorn University and Resident Paper Award from Royal College of Sugeon, Thailand in 1989.  Academic Award for Ministry of Public Health 1994-1998.
 Experience
Good Governance in Medicine, WHO Temporary Advisor. 2005-2010.
Violence Against Women, Children, WHO Temporary Advisor. 2009.
Migrant Health, WHO Temporary Advisor. 2009-2010.
Good Governance in Medicine Advisory Board Member, WHO. 2008-2011.
Advanced  Management  Program, HARVARD  Business  School. 2011
Value Measurement for Health Care, HARVARD Business School.2015