Prof. Dr. Pairash Thajchayapong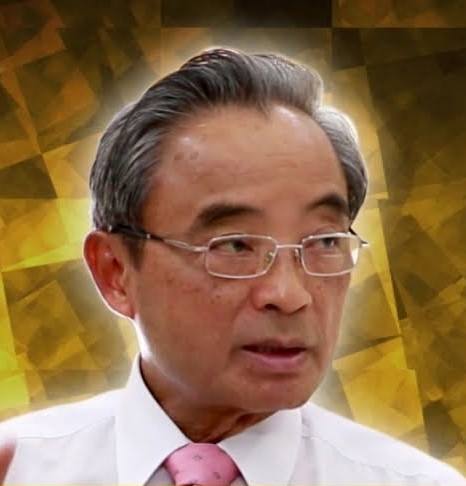 Topic: Science and Technology under HRH Princess Maha Chakri Sirindhorn's Initiatives(with emphasis on biomedical engineering)
Abstract
Her Royal Highness Princess Maha Chakri Sirindhorn was born in Bangkok on the second of April, 1955 as a daughter of Their Majesties King Bhumibol Adulyadej and Queen Sirikit of Thailand. Apart from her excellent background education in history, language and education development, HRH has been interested in science and technology subjects, particularly for the well being and benefit of Thai citizens.
Through the IT Project under HRH Princess Maha Chakri Sirindhorn's Initiatives, HRH has used information technology to alleviate the underprivileged such as school students in remote areas, people with disability, chronic young patients in hospitals, inmates and youth rehabilitation.
HRH also has keen interest in promoting biomedical engineering. To promote local activities in biomedical engineering R&D, the Thai BME Consortium under HRH's Initiatives was formed in 2005/2006 consisting of 7 leading universities/institutes as members and has now increased to 13 universities/institutes. HRH also initiates the Thai-Singapore collaboration project on persons with disabilities known as the "i-CREATe" which aims to be a platform for assistive and rehabilitation technologies in ASEAN countries.
Success in both the local Thai BME and the regional i-CREATe under HRH's initiatives are shown by achievements of research, development and innovation in international publications, laboratory prototypes and industrial products. Examples will be explained in the presentation.
Prof. Dr. Pairash Thajchayapong Autobiography  
Prof. Dr. Pairash Thajchayapong Senior Advisor and Specialist, the National Science and Technology Development Agency (NSTDA), Thailand Dr. Pairash Thajchayapong is currently Senior Advisor at the National Science and Technology Development Agency (NSTDA), Ministry of Science and Technology, Thailand. He currently serves as Chairman of Assistive Technology Research Grant Sub-Committee at NSTDA. The topics of research grants are for example prostheses, speech assessment, fall detection, hearing aids, etc. His own research interest is in medical image processing with emphasis on computerized x-ray scanner for local applications. His former positions are, for example, Permanent Secretary of Ministry of Science and Technology, President of King Mongkut's Institute of Technology Ladkrabang, President of NSTDA. g He received his Bachelor Degree from Imperial College , University of London, PhD from Cambridge University, UK.