Keynote Speakers
---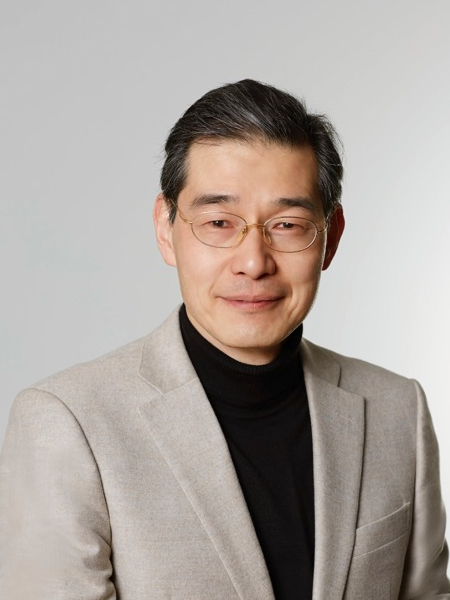 Prof. Kagayaki Kuroda
School of Information Science and Technology, Tokai University, Japan
Center for Frontier Medical Engineering, Chiba University, Japan
Title: Magnetic Resonance Imaging of Heat and Mass Transfer
Body temperature is determined by the balance between the heat generation due to metabolism and/or external energy, heat conduction, and heat transfer by body fluids such as blood. Thus, heat transfer and mass transfer are tightly connected to each other. Magnetic Resonance Imaging (MRI) is a powerful tool for imaging such heat and mass transfer phenomena in biological bodies. From this point of view, we have been focusing on imaging temperature, heat transfer by blood perfusion, and cerebrospinal fluid (CSF) dynamics. For temperature imaging, techniques for imaging temperature of water-fat mixed tissue has been developed mainly for breast HIFU (High Intensity Focused Ultrasound). In the brain, dynamic susceptibility contrast MRI (DSC-MRI) has been applied to map heat transfer in the brain under laser surgery of tumor. For CSF motion, we are working on characterizing respiration- and cardiac-pulsation-driven CSF motion based on real-time asynchronous phase contrast (PC) imaging in conjunction with S-transform and correlation mapping techniques. In this lecture, these latest research topics are introduced with explanatory contents. 
---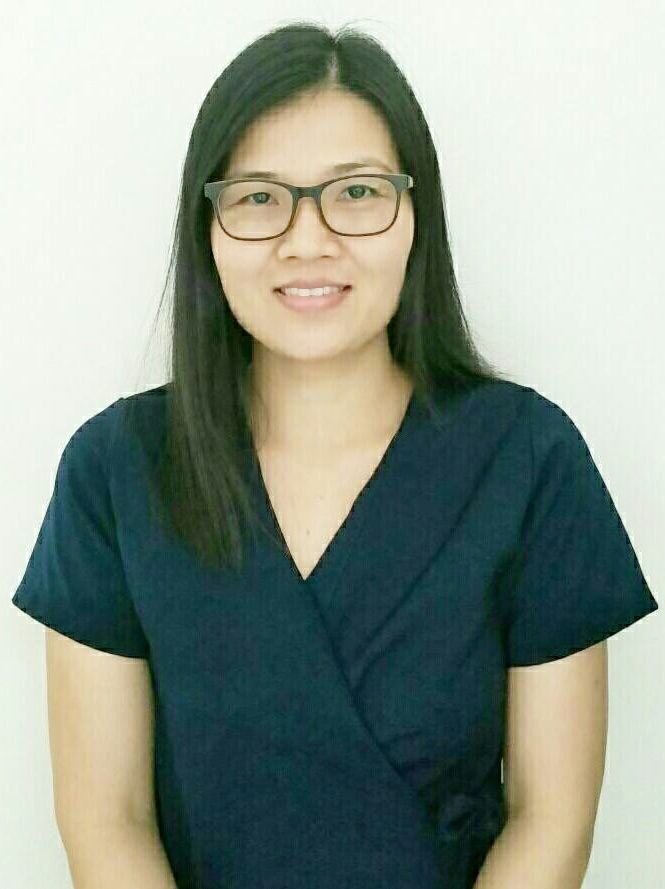 Asst. Prof. Ananya Dechakhamphu
Program of Thai Traditional Medicine, Faculty of Thai Traditional and Alternative Medicine, Ubon Ratchathani Rajabhat University, Thailand
Title: Traditional Thai Medicine System in Kingdom of Thailand
Traditional medicine was evidenced to use for treatment of diseases and health promotion in Thailand for more than 700 years.  Traditional Thai Medicine (TTM) is based on Thai wisdom and Buddhism philosophy which divided the body composition into four elements including earth, water, wind and fire. The etiology of disease is therefore based on the imbalance of these four elements. The essence of TTM treatment is the holistic healthcare. The treatment of TTM can be divided into four practice areas including therapeutic, pharmacy, midwifery and massage. Nowadays, TTM plays a major role in health promotion and rehabilitation in healthcare system of Thailand. TTM was included in the national policy and national strategy. The establishment of clinical researches and higher education system promotes TTM to improve acceptance from health personnel and the public. The incorporation of TTM into national healthcare system will not only to improve the quality of traditional medicine but also to promote the "Sufficiency Health System" in Thai society.
---
Prof. Kenji Yamada
Hiroshima Institute of Technology, Japan
Graduate School of Medicine, Osaka University,
Biomedical Engineering Center, Osaka City University, Japan
Title: Nursing Engineering and Japan Biodesign Program
Nursing Engineering started at Osaka University in 2010. Pursuing to conduct research to develop new medical devices and basic technologies that incorporate nursing perspectives, and to relieve establishment of social structures and systems that support and spread those developments. Also, Biodesign was launched by Dr. Paul Yock and other members of Stanford University in 2001 as a development and training program for talents who will lead innovations in medical devices based on Design-Thinking approach. The program develops solutions to various problems, using the needs in the clinical site as the starting point while verifying the perspective of commercialization from the initial stages of development, and is characterized by approaches that make innovation a reality. Japan Biodesign was launched in October 2015, based on the Stanford University Biodesign program, with the goals of developing medical devices based on the needs at the clinical site, and educating and training the next generation of leaders capable of leading from identifying needs to commercialization. Osaka University, The University of Tokyo and Tohoku University concluded program-development partnership with Stanford University in order to establish Japan Biodesign.
---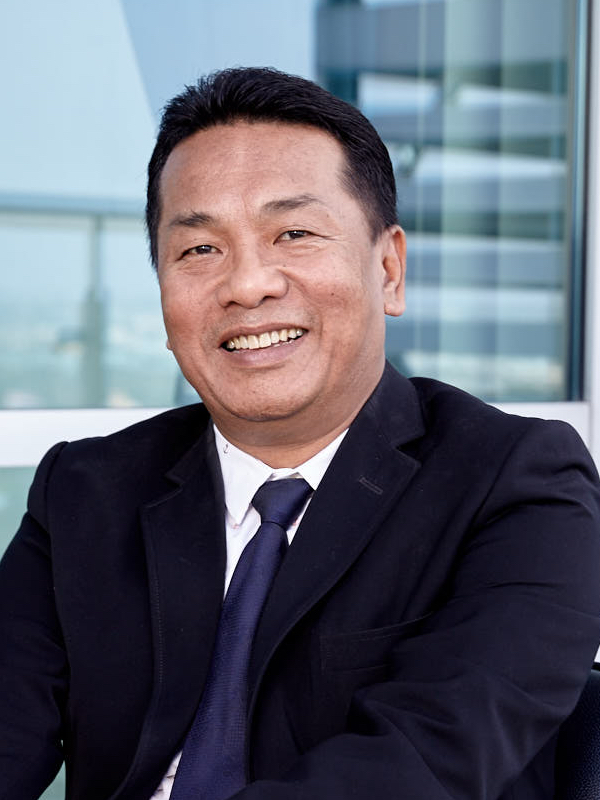 Assoc. Prof. Nuntachai Thongpance
College of Biomedical Engineering, Rangsit University, Thailand
Title: The TRICOLOR 2019 Project
Nowadays, biomedical engineers are very important to the health care of the people of each country, including Thailand. Normally, the important role of the production of brain power in the country is not only the role of the faculty and the university but also requires the role of professional associations to oversee and promote standards as well.
Thailand has produced graduates in the field of biomedical engineering, including in the diploma's degree, bachelor's degree, master's degree, and doctorate for more than 30 years, with the Thai Biomedical Engineering Association and the Thai Association for Medical Instrumentation support and promote standards for graduates' production by establishing a certification process for competencies of Thai Biomedical Engineers. In addition, it also promotes academic strength by organizing academic conferences at both the national and international levels with organizations that are certified to international standards.
The TRICOLOR 2019 Project is an extension of the Research Networking Event of the annual BMEiCON of the Thai Biomedical Engineering Association which has contributed to the College of Biomedical Engineering of Rangsit University to have close cooperation with the Tokai University Hospital in Japan. As a result of this relationship, many projects and activities have occurred at both the university and international levels, such as academic staff exchange activities, cooperative activities for teaching and practical training of students, as well as a project to develop medical device skills for Thai biomedical engineers.
The Project is 1 year with the main objective for developing of Thai clinical engineering profession and medical device skills for Thai biomedical engineers under the cooperation of three sectors: College of Biomedical Engineering, Rangsit University, Thailand, School of Medicine Tokai University and Affiliated Hospital ( Japan) with Japanese Medical Device consortium companies under a grant from the Ministry of Health and Welfare (MHW) and through the bureau of International Health Cooperation of National Center for Global Health and Medicine (NCGM), Japan. The Executive committee of this project is the Tokai University Hospital, Japan and Biomedical Engineering College, Rangsit University, Thailand. In this project, 10 attendees will join in this training project. The main requirement is they are working as biomedical engineers in Thailand Hospitals and passed the examination to receive the Biomedical Engineer Competency Certificate from the Thai Biomedical Engineering Association under the accreditation of Thailand Professional Qualification Institute (Public Organization) and ISO 17024.
The training place will be in Thailand and Japan which separated into 2 batches, with 5 participants per batch, each of which will be 7 days in Thailand, 7 days in Japan starting from September 2019, ending the project in December 2019.I am sure that this project will be the flagship for Thai and Japanese biomedical Engineers and professionals  to share and disseminate their invaluable experiences in as much as to strengthen and expand existing partnership and foster new collaborations in the future.
---