Welcome
 Message  of President of Thai BME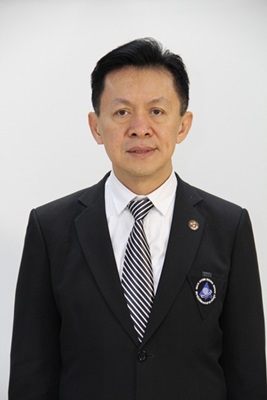 ---
   Welcome to the 13th annual Biomedical Engineering International Conference (BMEiCON2021). an international platform where researchers in applications of biomedical engineering can exchange ideas, research, and innovations through presentations and discussions.  Our passion is to encourage our researchers to participate in various cutting-edge technology of biomedical engineering fields.  Each paper submitted will published under the IEEE Xplore® digital library.  I am extremely honored and feel privileged to have given the opportunity to address everyone on this very special occasion.  Anything it may be today you all have an opportunity to shine and show the world who you really are.  Of course, the COVID-19 pandemic can't stop us from coming together at this meeting. Due to COVID-19 safety reasons our conference will be in virtual format, which we have done in our best interest to provide you with the most accessible method. Today's event also push us to make many creative ideas come through and also making an impact on the lives of thousands of people around the world.
As an organizer of BMEiCON2021, I would like to express my sincere thanks to our honorable speakers and essentially to general chair of BMEiCON2021, Prof. Wibool Piyawatanametha, for his hard work to ensure a high quality international conference.  Special thanks also go to a few people working behind the scene including technical program chair, Prof. Chuchart Pintavirooj, publication chairs, Prof. Adisom Leelasantithum, and financial chairs secretary, Sarinporn Visitsattapongse. All of them have been working with us since the beginning of the planning stage and they are still here today for all of us, even though they are both very busy with their responsibilities at their institutions.
I would also like to welcome all the delegates, students, and researchers who are an important part of this conference. I would like to request everyone to kindly cooperate with us throughout the program for making it successful. 
Last but not least, I hope this conference will prove to be an inspiring and truly transformative experience for you.  Also, I wish you all from over the world have every success in your deliberations.
Thank you to each and every one of you for being here with us today. Finally, this is an opportune time for me to declare the official opening of the "BMEiCON 2021" and I wish all attendants a pleasant and enjoyable experience and hope that BMEiCON2021 opens up great opportunities for all.
Prof. Somkiat Wattanasirichaikoon
President of Thai BMES