General Chair Message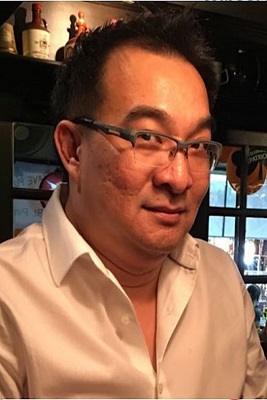 ---
Biomedical Engineering International Conference has been organized for 12 years. The last BMEiCON is held in Ubon Ratchathani  before the pandemics of COVID19 on December 2019. Last year BMEiCON organizing committee decided to is cancel the event due to the existing threat of COVID19. The pandemics of COVID19 has changed the way we live significantly. As the pandemics is still going on and has no sign of fading away, organizing committee hence approves the BMEiCON 2021 being organizing in virtual format and on-site format. This might be the new normal for organizing Biomedical Engineering International Conference.
BMEiCON 2021 still have the aims of bringing together engineers, researchers and physicians from around the world to present their advances in the fields of biomedical engineering. This year, we proudly present a wide pool of expertise comprising of 50 paper presentations and four keynote presentations. Each presentation will be held according to the program enlisted on the website and will be available for you to participate in the discussions. We thank you the Organizing Committee, keynote speakers, sponsors and other members who made this event successful.
General Chair  of BMEiCON 2021
Wibool Piyawattanametha
Fellow, Society of Photo-optical Instrumentation Engineers (SPIE), Washington, USA
Top 40 Young Scientists in the World, World Economic Forum, Cologny, Switzerland
Fraunhofer-Bessel Research Awardee, Alexander von Humboldt Foundation, Bonn, Germany
Leaders in Innovation Fellow, Royal Academy of Engineering Awardee, London, United Kingdom
Newton Fund Research Scholar, British Council, London, United Kingdom
Head, Advanced Imaging Research Center
Biomedical Engineering Department | School of Engineering
King Mongkut's Institute of Technology Ladkrabang (KMITL)
1 Soi Chalong Krung 1| B306 Ladkrabang | Bangkok 10520 | Thailand
T: +662.329.8344 | E: This email address is being protected from spambots. You need JavaScript enabled to view it. | L: www.airc.in.th
Adjunct Professor
Institute for Quantitative Health Science & Engineering (IQ)
Michigan State University | 775 Woodlot Dr.
East Lansing | Michigan 48824  | USA
T: +1.650.308.4438 | E: This email address is being protected from spambots. You need JavaScript enabled to view it. | L: iq.msu.edu