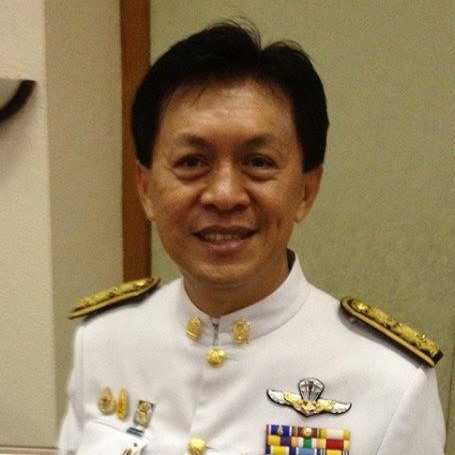 Professor Somkiat Wattanasirichaigoon, MD.
President, Thai Biomedical Engineering Society.
Revolution of Healthcare Technology through Internet of Medical Things
Title:
In the physical signs such as temperature, pressure, humidity, or information on human health, such as pulse rate, oxygen saturation, blood pressure, blood glucose, are what we see, hear and touch, resulting from continuous transmission of information to our senses.  This continuous current flow is what defines "Analog data".  The digital information is the estimated value of analog data using ones and zeros.  Digital devices read only ones and zeros devices, so it's just a prediction signal, which means that the analog data is more accurate than digital data.  Nowadays, all vital signs as well as human health data have been converted from physical world data into a digital world.   With an IoT's rapid growth during the 21st century, endless opportunities have created a mechanism to convert the signal from the digital data to control the operation of medical equipments such as infusion pumps, dialysis system, etc.  These tools are linked together with virtual communication among individuals and machines through internet and cloud computing.  To ensure patients to take pill for chronic disease, medicine goes digital by developing ingestible sensor for tracking compliance.  Continuous monitoring by using internally or externally located patient devices, the real time data are being transmitted and shared between patients with caregivers through the mobile app interface.  Unfortunately, current nanotechnology cannot yet measure the quantity of substances in the body continuously.  However, the sensor network technologies will reach this new challenge, in which IoMT are hidden all around us.  As a result, the enormous data have to be stored, processed and presented in a seamless, efficient and easily interpretable form.  Data mining and Artificial Intelligence (AI) technologies will help to solve the patient's health problems in terms of proper diagnosis and treatment of diseases at a cheaper cost.  In addition to the smartphone and wireless technology, national healthcare delivery would be more efficient, effective with lower costs. 
CV:
Born in 1959, Somkiat and his 9 brothers and sisters grew up in Samut Sakhon, Thailand.  He attended public elementary school and high school at Suankularb College in Bangkok.  In 1977, he decided to enter Ramathibodi Medical School with the dream of being a doctor and a researcher at the same time.
In 1983, he graduated from Mahidol University as a Medical Doctor. During the surgical training at Khon Kaen University, he won the Resident Research Awards with a title of "How a retained surgical sponge migrate into the intestinal lumen".  Impressed by his amazing research, he was appointed as a lecturer in Faculty of Medicine, Srinakharinwirot University.  After a few years, he became an associate professor.  Willing to be a surgical researcher, Somkiat had completed his research fellowship in Surgical Critical Care at Harvard University during the period of 1997-1999.  Meanwhile he searched for the way to unify the theories of clinical relevance in portal hypertensive patients by signing a letter to Journal of Vascular Surgery.  His research work was recognized by the "Best Surgical Specialty Awards" from Critical Care Medicine 2000.
As a result of his basic scientific research, he became a professor of Surgery in 2001.  During the period of 2007-2010, as a Dean, Faculty of Medicine, Srinakharinwirot University, he pioneered the concepts of pay for performance in public sector, individual key performance indicator (KPI)and international medical curriculum.  The next year, he attended National Defend College and his thesis was also honored as BEST RESEARCH AWARDS 2011,"Driving Strategies for Industrial-oriented Research aimed to compete in the World Market." 
Recently, he was appointed Director, Health Systems Research Institute, Ministry of Public Health.  At present, he acts as a President of Thai Biomedical Engineering Association and also an Industrial Experts Committee of National Research Council of Thailand.